Current Issue:
Q4 2016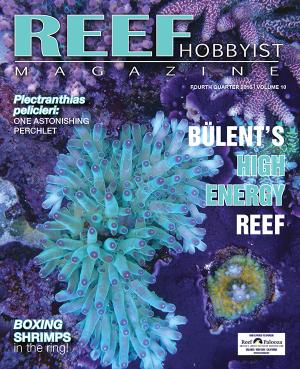 In This Issue:
On The Cover:
BÜLENT'S HIGH ENERGY REEF

M Bülent Özcan is an associate professor from the U.K. specializing in software engineering and has been in the hobby since 2008. The replication of a high energy reef environment for SPS requires attention to specific details, as explained here.
Also In This Issue:
KEEPING LPS HAPPY
PLECTRANTHIAS PELICIERI: ONE ASTONISHING PERCHLET
NOT ANOTHER BRINE SHRIMP ARTICLE
SERBIAN REEF SPLENDOR
BOXING SHRIMPS IN THE RING!
Archives: